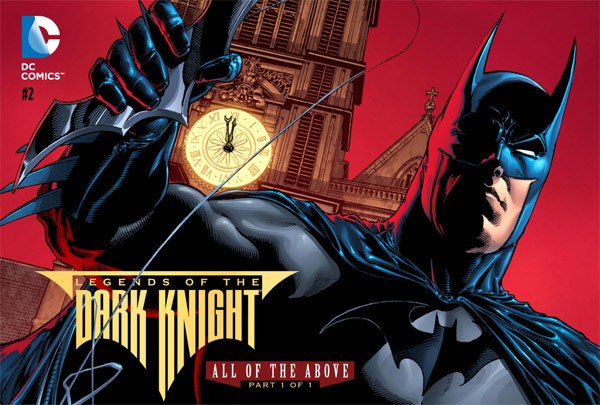 With digital very likely to be a major player for comics in the future, many comics companies are getting an early start on the entire "revolution" that may see us downloading issues from an FTP site rather than going to our local comics shops … sooner than we think!
DC Comics has been putting their toe in the water a lot recently, with some books like Batman Beyond Unlimited and Smallville Season 11 appearing in digital format before they are collected into a monthly comic. (I do love that first one especially, by the way!)
Recently, the company revived a previous Batman title with Batman: Legends Of The Dark Knight, which can only be purchased online … so far. Here's the description: "On Thursdays beginning in June, a new digital Batman series will showcase stories of the Dark Knight outside of regular DC Comics continuity and feature artists and writers such as Ben Templesmith, Steve Niles, B. Clay Moore, Nicola Scott and Joshua Hale Fialkov. One all-star issue teams writer — and Lost co-creator —Damon Lindelof with artist Jeff Lemire (Animal Man, Sweet Tooth)." Each chapter retails for .99 cents.