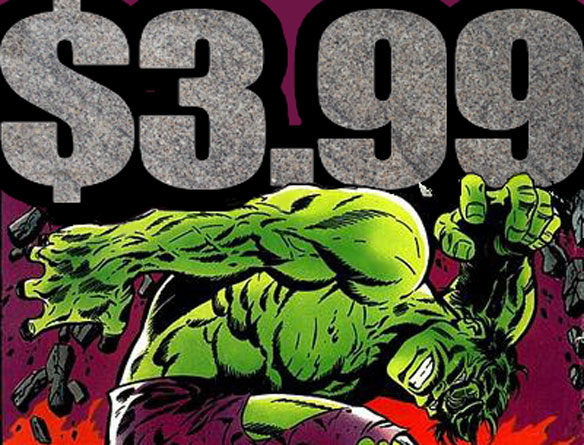 So, officially the recession is over, I hear. Then why are we still having so many money troubles?
This past weekend was the New York Comic-Con. Although I didn't get to attend (for monetary reasons), some interesting financial news came out at the start of the con. DC Comics said they were going to cut back the cover prices on the ongoing titles starting in January. In less than an hour, Marvel Comics basically did the same.
Why is this happening? Because fans are dropping comics that cost $3.99, mostly. We now have limited resources, so we have to cut back on the number of titles we buy. I know I have!
Here are links to the two stories I wrote up on this subject for SciFiPulse.Net:
Okay, there's also some good news or bad news, depending on your opinion of my blog. I'm going to try and get back into the swing of things as of today. We'll see how I do! Please be patient if I miss a day or two here or there!
Here's a funny video from the Marvel Vs. DC folks about the NYC Comic-Con:
Related Posts:
« 'All-Star Superman' Preview Available 'Star Wars' Leia Did Cocaine On 'Empire' Set »