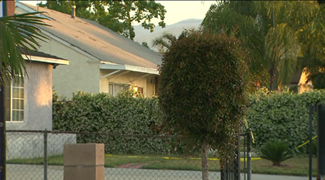 Imagine walking through a neighborhood with the remnants of the man you just killed.
That's apparently what happened recently in Ontario. Here's the story from the ktla.com website:
>>ONTARIO (KTLA) — A woman has been booked on murder charges after bringing a trash can containing the body parts of a deceased man to an area home and pushing it through the surrounding neighborhood Sunday, officials said.
51-year-old Carmen Montenegro was spotted toting a trash can down the street before bringing it to a home located on the 700 block of Holmes near H Street, where she told the residents that a body was inside the trash can and asked the residents, reportedly her relatives, to help her dispose of it.