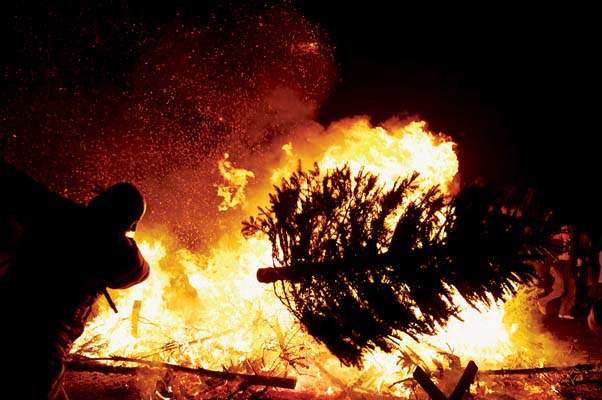 Even I've stopped listening to Christmas music for now, but that doesn't mean that all the news about the holiday season is over.
Here's an interesting story about Christmas trees being set on fire from the Los Angeles CBS website:
>>LONG BEACH (CBS) — Fire investigators have had their hands full with dozens of intentionally set Christmas tree fires.
Officials say as many as 60 fires have been set in the past several days involving Christmas trees that have been left on the curb for trash pick up, KNX 1070′s Ron Killgore reports.
"The risk of the public being hurt, victims being burned in these fires from the fire venturing into their home which is a very real possibility," Long Beach Fire Arson Capt. Pat Wills said.
No injuries have been reported.