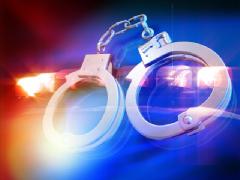 We're used to asking people to make themselves at home, but that's usually for people we want to have visiting!
However, one thief took it easy while burglarizing a home. Here's the story from the San Francisco CBS station's website:
>>SONOMA COUNTY (CBS SF) — A Sacramento man apparently made himself at home for the holidays Sunday in a Sonoma County residence, a county sheriff's sergeant said.
Jonathon Humphrey, 20, is suspected of burglarizing the Fremont Diner in Sonoma Valley and a residence less than two blocks away on South Central Avenue, Sgt. Dave Thompson said.
Sheriff's deputies responded around 3:45 p.m. to an alarm at the diner at 2698 Fremont Drive southeast of Sonoma, Thompson said.
The suspect forced the door open and took cash, Thompson said.