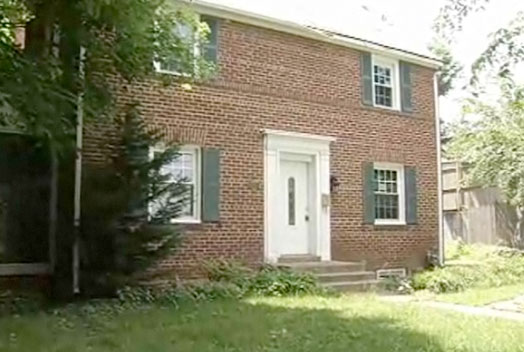 It's hard to believe, but you can buy a house in Silver Spring (not Silver Springs), Maryland, in which three people have died in the last decade.
Check out the story from the NBC 4 website:
>>If you knew three people had been killed at a house, would you buy it?
Brian Betts wouldn't have bought his Silver Spring, Md., home had he known that a man and his daughter were killed there.
Betts, the popular principal at Shaw at Garnet-Patterson Middle School, was found dead in an upstairs bedroom in his home April 15, 2010. He'd connected with the gunman who killed him, Alante Saunders, the previous day via a social chat line. Saunders and two other teenagers went to Betts's home with the understanding that the door would be left unlocked, police said. They entered and Saunders went upstairs. He pleaded guilty in November and was sentenced to life with all but 40 years suspended.
When Betts bought the two-story brick colonial at 9337 Columbia Blvd. on July 2, 2003, it had already been the scene of a double homicide. On Aug. 6, 2002, a 9-year-old girl was pistol whipped and shot and killed at point blank range by a man who'd broken into the house. Her father, Gregory Russell, was shot six times and also died.