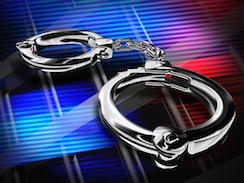 There are stories that are tough to read. I never like seeing anyone fall, particularly someone who is considered a community hero.
Here's the article from the CBS/Miami website:
>>BOYNTON BEACH (CBS4) – Considered a role model by his peers and named "Officer of the Year" in 2010, Boynton Beach police officer David Britto has been charged with conspiring to sell more than 500 grams of methamphetamines between June 2009 and March 2011.
The U.S. Attorney's Office and the Drug Enforcement Administration announced the indictment Tuesday against Britto who joined the Boynton Beach police department in 2007. He also taught in the department's Teen Police Academy, according to the Palm Beach Post.