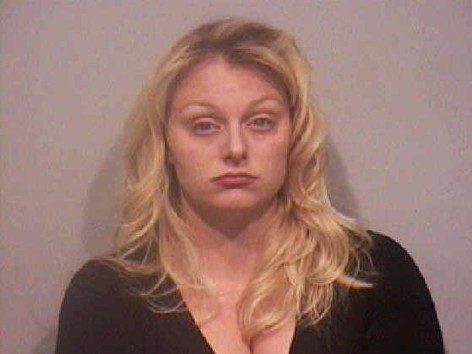 I've said it before, but I'll say it again–I can't make this stuff up, folks!
Check out this amazing "stupid criminals" story that has to go into the hall of fame. It's from this story:
>>A drunk Westerville woman sprays deputies with breast milk after she gets into a fight with her husband at a wedding reception, deputies say.
Stephanie Robinette, 30, pleaded not guilty in court Monday to charges of domestic violence, assault, obstructing official business, resisting arrest and disorderly conduct.
"I take these charges very seriously. I absolutely intend to seek help for substance abuse and alcohol," Robinette said in court. "I'm absolutely serious to go forward with counseling and rehabilitation."
Robinette, a teacher who lives in Westerville, was released on her own recognizance.
Delaware County deputies responded to a domestic violence call at the Bridgewater Banquet Facility, Sawmill Parkway, at about 1 a.m. Saturday.
Robinette's husband told deputies he and his wife were at a wedding reception when she became drunk and started an argument.
An off-duty deputy said Robinette was so drunk she was on the floor, wouldn't get up and had to be put in a wheelchair and taken to her car.
Deputies said she then hit her husband twice with a closed fist. That's when someone called the sheriff's office.
Robinette began yelling profanities and refused when deputies asked her to get out of the vehicle, Sheriff Walter L. Davis III said.
Robinette was sitting in the passenger seat with the door open when told them she is a breast-feeding mother.
"We were concerned about her safety, her driving off. That's why we talked to her and tried to get her out of the vehicle," Davis said.
She pulled her right breast out of her dress and sprayed deputies and the vehicle with breast milk, according to the sheriff's report.
According to investigators, when you're throwing bodily fluids, whether it be urine, saliva [or] blood at an officer, that can be considered as an assault. Davis said they need to protect the deputies from communicable diseases.
More deputies responded, and Robinette was pulled from the vehicle and placed under arrest.
Her family declined to comment on the charges.<<
At least they didn't identify the husband in this story! And I'm glad there are no photos of the incident!
On that same subject, here's a video of a breastfeeding challenge:
Related Posts:
« Man Killed Over Lottery Tickets There's A Man In My Windshield! »