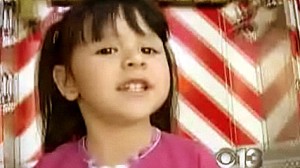 It's really easy to let the negative be your focus and even your obsession. When something happens, it is so appealing to say how hard something was to get done or how imperfect the other person you have been dealing with is. But I just don't believe that accomplishes much. In fact, I think it makes getting good things done all the harder!
For today's entry, I was scouting through the news to see what caught my eye, and there was nothing but awful stuff–things that make me feel dirty even considering mentioning on here. So, when I came across a really good news story, it brightened my whole day!
Here is that story as it appeared on AOL.com:
>>3-Year-Old Saves Dad By Walking To Fire Station For Help
(Aug. 23) — When her father collapsed in their living room, 3-year-old Alesaundra Tafoya knew what to do.