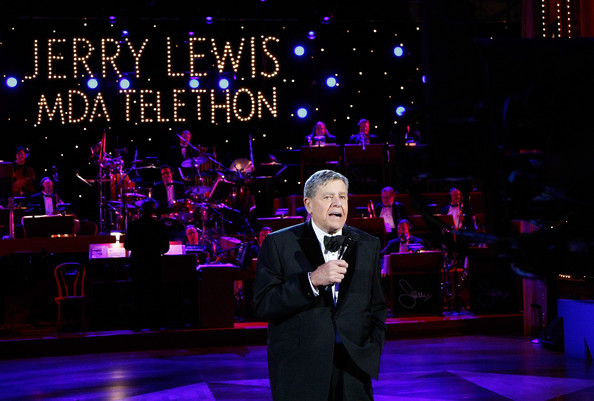 It's almost like losing a member of the family!
When I was growing up, it was a tradition to listen to at least part of the Jerry Lewis Muscular Dystrophy Telethon every Labor Day weekend. He'd sing, he'd dance, he'd do some comedy shtick. And then the local television station would show their own fundraising activities. It was a big deal.
So I was sorry to hear that Jerry Lewis is leaving the telethon. Here's the story from the Associated Press:
>>LAS VEGAS (AP) — After 45 years, Jerry Lewis is retiring as host of the Muscular Dystrophy Association's Labor Day telethon.
The 85-year-old comedian and Las Vegas resident issued a statement Monday through the Tucson, Ariz.-based Muscular Dystrophy Association calling it time for a "new telethon era."
He says he'll make his final appearance on the six-hour primetime telethon Sept. 4 by performing his song "You'll Never Walk Alone."