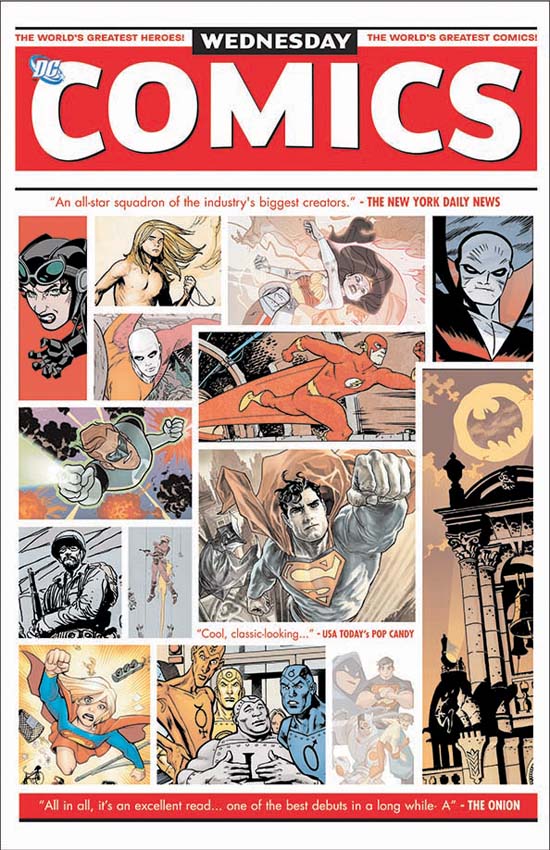 Last year, one of the highlights of my comics reading was Wednesday Comics, which was produced by DC Comics for a limited run. It featured several characters from Batman, Superman and Wonder Woman to the Metal Men and Hawkman in a weekly, newsprint format by some particularly creative folks. I enjoyed it tremendously, and DC just reprinted the series in an extra-large hardcover collection that I fell in love with at first sight.
I came across the following article by Glen Weldon at NPR about the book, so enjoy:
>>Wednesday Comics, Collected: 'Trippy, Experimental,' Still Freaking Huge
Last summer, we wrote about a 12-issue comics miniseries called Wednesday Comics, which gathered some of the most notable writers and artists in comics and paired them with top-tier DC characters like Superman and Batman, as well as such deep-benchers as Metamorpho, Adam Strange, and Deadman.