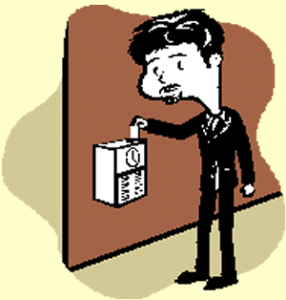 Today was my first day working my new schedule. As I expected, I had trouble sleeping last night because I knew I had to be on time for my first day, or die trying!
Several errands were done before I got there, including a doctor's appointment. I'm doing well enough that my meds are being reduced. I liked that!
It was weird knowing I had to leave at 10 p.m. But the one constant in life is change, and I'll grow with it. I guess the payoff will be Saturday when I can go to the store and maybe even go out with friends from the U.S.S. Chesapeake Writers' Group!
A Monday tradition is to make up a list of comics I want to pick up this week. Here's my list for April 28:
April 28
DC COMICS
FEB100151 ACTION COMICS #889 $3.99
FEB100228 AUTHORITY THE LOST YEAR #8 (OF 12) $2.99
FEB100216 BATMAN THE BRAVE AND THE BOLD #16 $2.50
DEC090205 DC LIBRARY JLA BY GEORGE PEREZ HC VOL 02 $39.99
FEB100135 DETECTIVE COMICS #864 $3.99
DEC090206 FLASH REBIRTH HC $19.99
FEB100138 GOTHAM CITY SIRENS #11 $2.99
FEB100121 GREEN LANTERN CORPS #47 (BRIGHTEST DAY) $3.99
DEC090211 JLA DELUXE EDITION HC VOL 03 $29.99
FEB100164 JUSTICE LEAGUE THE RISE OF ARSENAL #2 (0F 4) $3.99
FEB100167 JUSTICE SOCIETY OF AMERICA #38 $2.99
FEB100139 OUTSIDERS #29 $2.99
FEB100219 SUPER FRIENDS #26 $2.50
FEB100152 SUPERMAN #699 $2.99
FEB100145 SUPERMAN LAST STAND OF NEW KRYPTON #3 (OF 3)$3.99
FEB100174 TEEN TITANS #82 $3.99
FEB100176 WEB #8 $3.99
FEB100177 WONDER WOMAN #43 $2.99
IDW
FEB100987 DOCTOR WHO ONGOING #10 $3.99
FEB100976 STAR TREK MOVIE ADAPTATION #3 $3.99
IMAGE
JAN100462 INVINCIBLE #71 $2.99
JAN100468 WALKING DEAD #71 (MR) $2.99
OTHER STUFF
JAN100824 CARS #4 $2.99
FEB100672 FRAGGLE ROCK #1 (OF 4) $3.95
JAN100828 INCREDIBLES #8 $2.99
MAR100841 KEVIN SMITH GREEN HORNET #3 $3.99
FEB100904 PRINCE OF PERSIA GN (NEW PTG) $7.99
MAR100005 PREVIEWS #260 MAY 2010 PI
OCT091041 STUMPTOWN #3 (MR) $3.99
Now, for the video of the day:
Related Posts: