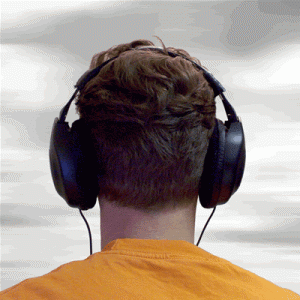 The last couple of days, I've finally gotten to spend some time figuring out the digital voice recorder and stereo microphone I bought back in the summer of 2009. I was pleasantly surprised when I recorded my voice tonight–it sounds pretty good!
Why did I buy this in the first place? Well, come August, Randy and I have press passes to the Baltimore Comic-Con, which hopefully will give me the chance to interview some of my favorite comics creators, including Geoff Johns, Dan DiDio and Mark Waid. I'd love to be able to contribute some interviews for the SciFiPulse podcast I co-host each Sunday at 5 PM ET. That would be a great way to start, seems to me.
I thought I might get a jump on all this by getting a press pass for Shore Leave in July. Several months back, I had corresponded with Mike Shilling about it, but when he contacted me at the very beginning of 2010, life was still a hurricane, so I told him I probably wouldn't need one. However, I reconsidered recently, but when I got in touch with him within the last week, they had already distributed all their press passes. Maybe someone will drop out before the con actually happens–who knows?
Until August, I'll keep at the latest techno-additions to my stuff. I want to have things go well when I really want them to! The con is only a few months away, so get your headphones ready!
Here's today's video, which is a retrospective of last year's Baltimore Comic-Con:
Related Posts:
« Starting A New Schedule! Keep Graham Norton Away From Matt Smith's Mouth! »