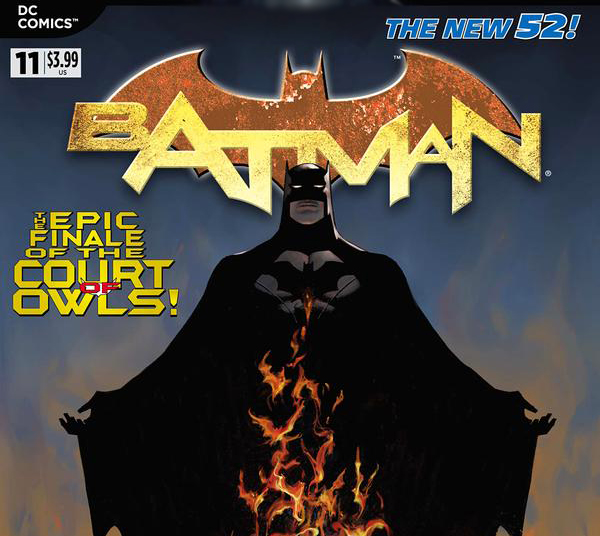 I just couldn't decide which of the three top books that came out this week to highlight, so I'm going to review them all in alphabetical order!
1. Batman #11. The Court of Owls epic building for the past year comes to its stunning conclusion as Batman brings to light the mad machinations of the mysterious organization.
Batman finally faces his "brother" (Owlman?) and then has to pick up the pieces before moving forward. At the end of the issue, Bruce has a great discussion with Dick Grayson, and they talk about what's been revealed about them. Great job!