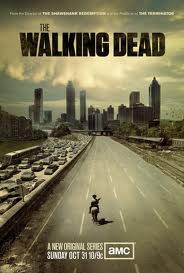 I usually don't like zombies but, as I posted previously, I love The Walking Dead comic book. Well, the show debuted on the cable channel AMC Sunday night, and it performed very well.
First, here's my review as it appeared on the SciFiPulse website.
>>The Walking Dead, "Days Gone Bye," written and directed by Frank Darabont.
It's important for you, the reader, to know that I'm a BIG fan of the comic this show is based on. So I really cannot speak as someone who is looking at this cold. I have a frame of reference for this series, and my expectations were very high going into it. I must say that showing this on Halloween was a brilliant move by AMC.
First, a little background. I got into the comic when I was visiting a local comics shop in my hometown and asked my usual question: What's good that I'm not reading? The store owner pointed me to The Walking Dead, written by some guy named Robert Kirkman.
View full article »