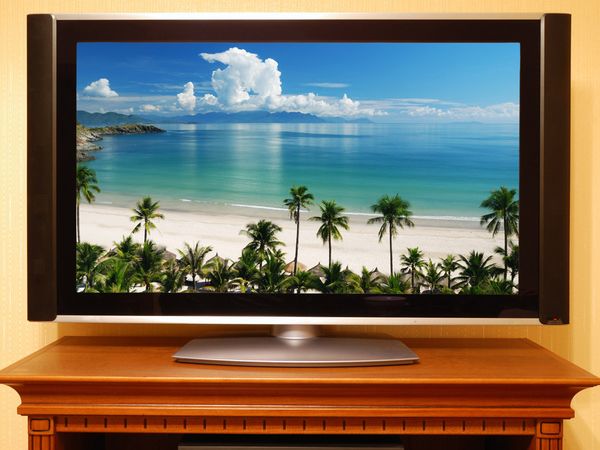 The "golden era" of TV seems to be over. The Writers' Strike a few years back taught audiences that they could survive without turning on the The Tube every evening, and things haven't recovered for "broadcast" network television since then.
Here's the latest analysis from the Ad Week website:
>>In what's shaping up to be an annus horribilis for the broadcast networks, ratings for returning series are plummeting and only a few newcomers are finding an audience.
Eleven weeks into the 2011-12 TV season, ratings for a staggering 32 series are down by 10 percent or more, while another eight returning shows are off by single-digit percentages. Of the 56 veteran programs—a roster that includes newsmagazines, reality series, and Sunday Night Football—71 percent are experiencing year-over-year declines in the core 18-49 demo.
On a percentage basis, the biggest loser is NBC's Chuck, whichis limping through its fifth and final season with an average rating of 0.9 with viewers 18-49. The spy spoof is down 53 percent in the demo from last season's 1.9 rating. Total viewers for Chuck's farewell tour are down 42 percent to 3.19 million viewers, per Nielsen live-plus-same-day ratings data.
Another cult favorite in bad decline is Fox's Fringe. Now in its fourth season, the trippy drama has fallen 42 percent to 2.95 million viewers and a 1.1 rating. (Last fall, Fringe occupied the Thursday 9 p.m. time slot; the show was shipped off to its current 9 p.m. Friday slot in midseason.)
The CW is having a particularly rough outing thus far, as five of its six returning series—Supernatural, Nikita, Gossip Girl, 90210, America's Next Top Model—are down at least 20 percent in total viewers. Tyra Banks' competition series is toughing out the most severe declines, plummeting 38 percent from last fall's cycle to 1.78 million viewers and a 0.8 rating.
Advertisers pay approximately $60,000 per 30-second spot on ANTM, making it The CW's most expensive time buy.
ABC's shakiest established series is Extreme Makeover: Home Edition. The latest cycle of the feel-good renovation strip is down 32 percent in the demo (1.5); deliveries are down 30 percent to 5.76 million total viewers.
CBS has largely bucked the trend, as just five series (The Mentalist, CSI, CSI: Miami, The Amazing Race, The Good Wife) are down by 10 percent or more. CSI: Miami is showing the most fatigue, falling 19 percent to a 2.1 rating. Total deliveries for the David Caruso procedural have slipped just 5 percent to 9.93 million viewers.
With an average rate of less than $100,000 per :30, CSI: Miami is the most inexpensive buy on CBS' Sunday-Thursday lineup.
On the flip side, CBS can lay claim to the season's biggest gainers. Despite Charlie Sheen's dogged attempts to derail Two And A Half Men, the Ashton Kutcher edition is far outdrawing Team Tiger Blood's final season. Men is up 34 percent with a 5.9 rating and has grown its total viewership 21 percent to 16.6 million.
In fact, each of CBS' five returning comedies is enjoying double-digit growth. How I Met Your Mother is up 27 percent in the demo with a 4.3 rating and has improved its showing among total viewers 16 percent to 9.96 million.
Comedies account for six of the eight series that have posted gains of 10 percent or more through the first 11 weeks of the season. (The outliers: Fox's forensics procedural Bones and ABC's Saturday Night Football.) Joining the five CBS comedies in the winner's circle, ABC's Modern Family is up 15 percent in the demo (5.6), lifting its overall deliveries 8 percent to 12.5 million viewers.
When seven days of time-shifted viewing are factored into the ratings equation, Modern Family is the No. 1 scripted series among adults 18-49. The show sees a 49 percent lift thanks to the DVR, averaging 9.88 million members of the demo and a 7.7 rating. Two And A Half Men also earns a 7.7 in the demo per live-plus-seven-day ratings, but Modern Family edges the CBS comedy by a slim margin (39,000 viewers).
On a percentile basis, the series that derives the greatest deliveries via the DVR is Fringe. Per L7 data, the show averages 4.42 million total viewers, a 48 percent lift from the 2.95 million it draws in live-same-day.
As one may well imagine, one of the least time-shifted programs on the dial is NBC's Sunday Night Football. The DVR adds around 600,000 viewers—a drop in the bucket when you consider the season-average 20.2 million fans who have tuned in to the games through Week 12.
Along with the basic demo stats, Nielsen also furnishes estimates on how each series fares among the AARP set. NBC's Harry's Law is the oldest show on broadcast TV, with a median age of 62.3 years. Next oldest: CBS' A Gifted Man (61.6), Blue Bloods (61.3), and CSI: New York (61.2). ABC's oldest-skewing show is Dancing With the Stars (60.3), while the grayest program on Fox is Bones (51.6).
The new series of 2011-12 that appeals most to younger viewers is Fox's New Girl, which boasts an apple-cheeked median age of 34.3 years. The Zooey Deschanel comedy skews younger than even The CW's Secret Circle (37.9). Among all series, Fox's American Dad is the most youthful, boasting a median age of 29.3 years.
All told, CBS is the grayest net, with a median age of 56.8 years. ABC is also creaky (54.9), and NBC (48.9) and Fox (44.2) are wearing Mom Jeans. Only The CW draws a sub-40s crowd, posting a median age of 38.6.
Through Week 12, CBS and Fox are running neck-and-neck among adults 18-49, each averaging a 3.3 rating. ABC is second with a 2.7 rating, giving it a lead of one-tenth of a ratings point over NBC. Univision is in fourth with a 1.5 rating, while The CW is bringing up the rear with a 0.9 in the demo.
Among total viewers, CBS is running away with the title, averaging 12.7 million viewers since the season began. ABC is second with 9.76 million, followed by Fox (9.44 million), NBC (7.38 million), Univision (3.59 million), and The CW (2.08 million).<<
Maybe that's why I find myself watching cable programs more and more!
Below you can view a video about television through the years:
Related Posts:
« Gas Station Looted During Owner's Family Crisis The Third Holiday Musical Weekend Of December! »