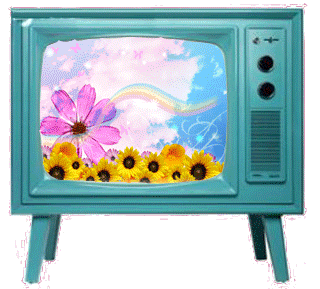 It's hard to believe, but people in the United States may actually be turning off their televisions in favor of other forms of entertainment.
Yes, you read that right. The nightly ritual of plunking down in front of the "idiot box" may be coming to an end. Some things have led up to this, including the writers' strike (when people learned they could live without their favorite programs) and the growing number of alternative things to do, like find out what is happening on the Internet or using their DVD players.
I think this is a good thing, and that's coming from a long-time TV viewer. When we choose to watch the "boob tube" only when there is something worth watching, that's serious progress, I think.
Here's a news story about television viewership's fall over the last week. I know there are a lot of statistics, but please bear with them:
>>NEW YORK (AP) — Americans avoided television in historic levels over the past week.
CBS, NBC, ABC and Fox together had the smallest number of prime-time viewers last week in two decades of record-keeping, the Nielsen Co. said. Given the dominance of the big broadcasters before then, you'd probably have to go back to the early days of television to find such a collective shrug.
The first week of July tends to be among the slowest weeks of the year in television, anyway, with families more engaged in barbecues and fireworks. The problem was magnified this year because July Fourth came on Sunday, largely knocking out one of a typical week's biggest viewing nights.
Together, the four networks averaged 18.9 million viewers last week, Nielsen said. During the season, American Idol alone usually gets a bigger audience than that.
NBC's America's Got Talent is emerging as the summer's most popular show, with its two original episodes last week the only programs to top 10 million in viewership, Nielsen said.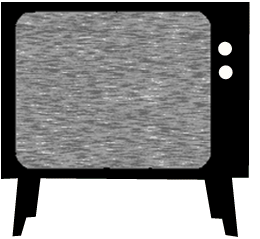 While the biggest broadcast networks are suffering, the Spanish-language Univision is stepping up. Among the closely-watched 18-to-49-year-old demographic, Univision finished second only to Fox in prime-time last week.
It's not World Cup soccer that is behind Univision's success, it's the prime-time telenovelas Soy Tu Duena and Hasta Dinero Separe. Those soaps accounted for eight of the 20 most-watched programs among 18- to 49-year-old viewers of all languages last week, Nielsen said.
For the week, CBS averaged 5.6 million viewers in prime-time (3.7 rating, 7 share), NBC had 4.7 million (3.0, 6), ABC had 4.5 million (2.9, 6), Fox had 4.1 million (2.5, 5), ION Television had 1.1 million (0.7, 1) and the CW had 950,000 (0.6, 1).
Among the Spanish-language networks, Univision led with a 3.5 million prime-time average (1.8 rating, 3 share), Telemundo had 1 million (0.5, 1), TeleFutura had 800,000 (0.4, 1), Estrella had 190,000 and Azteca 150,000 (both 0.1, 0).
NBC's Nightly News topped the evening newscasts with an average of 7.8 million viewers (5.2, 11). ABC's World News was second with 6.7 million (4.6, 10) and the CBS Evening News had 5 million viewers (3.4, 8). NBC's victory margin was undoubtedly stretched because Thursday and Friday night results were not included in the network's average because the Wimbledon tennis tournament.
A ratings point represents 1,149,000 households, or 1 percent of the nation's estimated 114.9 million TV homes. The share is the percentage of in-use televisions tuned to a given show.
For the week of June 28-July 4, the top 10 shows, their networks and viewerships: America's Got Talent (Wednesday, 9 p.m.). NBC, 12.94 million; America's Got Talent (Tuesday), NBC, 10.23 million; The Bachelorette, ABC, 9.77 million; NCIS, 9.75 million; Two And A Half Men, CBS,  8.84 million; Wipeout (Thursday), ABC, 8.74 million; NCIS: Los Angeles, CBS, 8.28 million; Wipeout (Tuesday), ABC, 8.24 million; The Mentalist, CBS, 8.18 million; The Big Bang Theory, CBS, 8.07 million.<<
So I say, "Way to go, America!" Let's "look at" TV less and "watch" it more–that's a subtle but important difference!
While I don't agree with all of the sentiments expressed in this video, I do find a lot of what the singer says about the television to be worth considering:
Related Posts:
« Driving Your Lawn Mower … Down The Road … After Midnight? Look Out Above For The 'Spy Pigeon' Drone! »