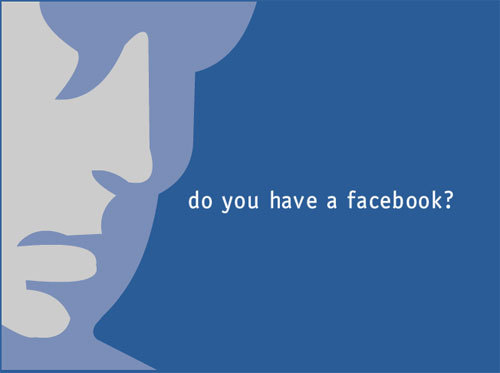 I was pleasantly surprised when I dove into the social-networking site Facebook a few months back. In just a few weeks, I had re-connected with several friends I had lost touch with, including one friend who's wife had passed and he had remarried in the 10 years since we last spoke. I also connected with my closest friend, who now lives in Florida, and we keep in better touch. And one friend from my college days has been very busy creating a large family, and he may even be a great-grandfather by now. Then, too, I have made several new friends, including an aspiring actor from the NYC area who is working very hard to become a successful acting professional. And I have been able to keep in touch with several musicians I admire, and keep up with their offerings of new music.
One of the dangers of social networking sites is that information can be unwittingly given out that could make problems for the person releasing it. For instance, many unscrupulous characters have searched for funeral notices in newspapers in order to know when the family would be busy at the funeral of a loved one so they could raid the person's home address. Or it could be like the case of the professional football player who announced his affair on Facebook, which was read by his very unhappy wife. Yikes!
This news article caught my attention because Facebook is undergoing a lot of changes, and that may include charging each member per month (something I really hope they don't do). I found it in the Financial Times:
>>Facebook will unveil sweeping changes to its privacy settings as early as next week in response to a wave of complaints from advocacy groups and regulators, according to people briefed on the plans.
The world's largest social networking site is facing regulatory scrutiny in the U.S. and Europe over concerns that its privacy settings are not tight enough.
Such activity has intensified recently, with a group of US Senators calling for the company to allow users to opt-out of a new system that shares data with certain third-party websites. Meanwhile, glitches have leaked sensitive user data to third parties, creating the impression that the company is reckless with the personal information it stores.Such criticism has intensified, sparking a flurry of activity within the company, culminating in an executives' meeting on privacy last week at Facebook's Palo Alto headquarters.
The changes are likely to include a "master control" that would simplify privacy choices for users, according to Simon Davies of UK-based pressure group Privacy International, who has been briefed by the company over the last week.
Facebook's new system would allow users to choose to share all content among three broad categories, such as everyone, friends of friends, or just friends.
Facebook hopes the master control will offer an alternative to the complicated and often confusing settings users now work with.
The company has suggested in briefings it wanted to make it easier for users to opt out of the controversial instant personalisation feature, which automatically shares users' information with third-party websites.
It is not clear how Facebook will promote the new master control, or how many of its settings would remain in place. In December, Facebook made changes to its privacy settings but the defaults it suggested was to share information with everyone, and many users complained that the options were too confusing. "There is a fundamental revision going on about the company's approach to privacy," Mr Davies said.
Preparation for the master control comes as concern about the social networking site's handing of user privacy has reached a crescendo.
Facebook acknowledged that it was rethinking its approach to privacy but had not reached any final decisions. "We've spent the last couple of weeks listening to users and consulting with experts in California, Washington, DC and around the world," it said. "We have shared a number of different ideas with a number of different parties."
The company also said that, while it believes users like the new features, it will work to simplify them. "Users appreciate having precise and comprehensive controls, but want them to be simpler and easier to use. They … want simple and easy ways to opt out of sharing personal information with applications and websites. We're listening to this input and incorporating it into innovations we hope to announce shortly."
"There are those who think this is all just a storm in a tea cup, and there are those who think that these are very serious issues that need to be addressed at a fundamental level of the company."<<
I hope the site can improve security so that those of us who frequent it can keep catching up with important people in our lives.
For today's video, let's check out "The Facebook Song:"
Related Posts:
« Back To The USS Chesapeake Microsoft Office Inspired By 'Trek' Statue »