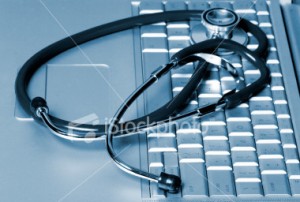 I'm the first person in line when wanting computers to do more for us. It's effortless, after all! But now, our medicines may have a microchip in them to dish on us!
Here's the story from Reuters:
>>(Reuters) – Novartis AG plans to seek regulatory approval within 18 months for a pioneering tablet containing an embedded microchip, bringing the concept of "smart-pill" technology a step closer.
The initial program will use one of the Swiss firm's established drugs taken by transplant patients to avoid organ rejection. But Trevor Mundel, global head of development, believes the concept can be applied to many other pills.
"We are taking forward this transplant drug with a chip and we hope within the next 18 months to have something that we will be able to submit to the regulators, at least in Europe," Mundel told the Reuters Health Summit in New York.
"I see the promise as going much beyond that," he added.
Novartis agreed in January to spend $24 million to secure access to chip-in-a-pill technology developed by privately owned Proteus Biomedical of Redwood City, California, putting it ahead of rivals.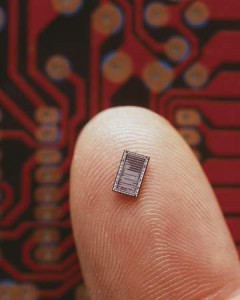 The biotech start-up's ingestible chips are activated by stomach acid and send information to a small patch worn on the patient's skin, which can transmit data to a smartphone or send it over the Internet to a doctor.
Mundel said the initial project was focused on ensuring that patients took drugs at the right time and got the dose they needed — a key issue for people after kidney and other transplant operations, when treatment frequently needs adjustment.
Longer-term, he hopes to expand the "smart pill" concept to other types of medicine and use the wealth of biometric information the Proteus chip can collect, from heart rate and temperature to body movement, to check that drugs are working properly.
Because the tiny chips are added to existing drugs, Novartis does not expect to have to conduct full-scale clinical trials to prove the new products work. Instead, it aims to do so-called bioequivalence tests to show they are the same as the original.
A bigger issue may be what checks should be put in place to protect patients' personal medical data as it is transmitted from inside their bodies by wireless and Bluetooth.
"The regulators all like the concept and have been very encouraging. But … they want to understand how we are going to solve the data privacy issues," Mundel said.
A technology that ensures a patient takes his or her medicine and checks that it is working properly should deliver better outcomes and justify a higher price tag.
(Reporting by Ben Hirschler. Editing by Robert MacMillan)<<
I find that a little scary, actually. I'm all for physicians knowing what's up with our body's systems, but if used as a GPS, it could tell things we may not want known. Our movements, like when we get up in the morning, where we shop and other vital information could be sold to someone with less-than-noble motives. Let's be careful about this!
The video below talks about using computers to detect cancer in a much less invasive way:
Related Posts:
« Entry #150: The Mythology About 'Government' And 'Corporation' 'Rest' Moves From Comics To NBC TV »