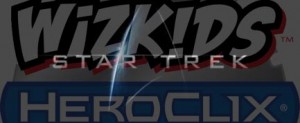 And you thought your Star Trek collection was complete! Well, think again!
Trek fans can buy their favorite characters in HeroClix format to enjoy and play with before long. Here' s the official announcement:
>>WIZKIDS/NECA ANNOUNCES AGREEMENT WITH CBS CONSUMER PRODUCTS TO DEVELOP STAR TREK® GAMES
June 8, 2010 (Hillside, NJ) – WizKids/NECA and CBS Consumer Products today announced that they have entered into an agreement wherein WizKids/NECA will create HeroClix branded miniature games to be sold both physically and digitally, set in the Star Trek universe, including all of the Star Trek television shows and Star Trek feature films.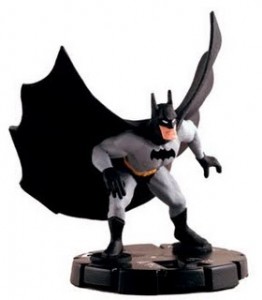 "Star Trek changed the way people think about the future," said WizKids/NECA President Lax Chandra. "We are thrilled at the opportunity to marry our innovative game design and exceptional miniatures with the incredibly rich Star Trek franchise. We believe HeroClix and the Star Trek Universe are ideally suited for cooperative gaming and table top miniature simulation and will speak to gamers in a new and compelling way."
The first WizKids/NECA Star Trek game will release around Christmas, 2010 with additional expansions to follow.
About WizKids/NECA: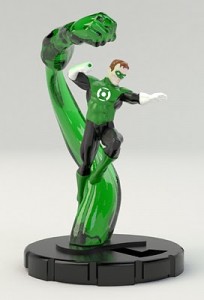 A wholly owned subsidiary of the National Entertainment Collectibles Association Inc. (NECA), WizKids/NECA is a New Jersey-based game developer and publisher dedicated to creating games driven by imagination. The HeroClix brand is the most successful collectible miniatures games on the market today, with over 250 million miniature game figures sold worldwide. For additional information, visit www.wizkidsgames.com.<<
What is a HeroClix, you ask? Let's go to the Wikipedia for our answer: "HeroClix is a collectible miniatures game originally designed and produced by WizKids, and now owned and marketed by NECA. Players construct teams of comic book heroes and villains and play out a battle between the teams turn-by-turn on a grid map." As my brother Randy Hall likes to refer to them, HeroClix are "bite-sized, chewable, swallowable" figures. They are small with little dials on their bases so you can spin them as part of the game.
I have a collection of HeroClix of my favorite characters, but I don't happen to play the game. They stand on top of my computer at work. HeroClix are usually not all that expensive, averaging about $5 or less per figure. No images of any Star Trek HeroClix are currently available.
Want to know what a HeroClix game is like? Well, here's an older video of a life-size contest to help you understand just what happens during a regular contest:
Related Posts:
« Sleep: Do You Get Enough? Was Their Marriage Destined To Happen? »