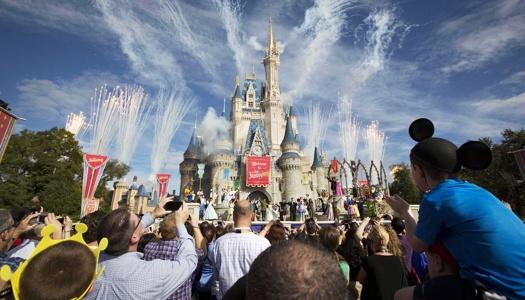 Okay, some folks are used to moving to the front of the line.
Here's an article from the New York Post on this subject:
>>They are 1 percenters who are 100 percent despicable.
Some wealthy Manhattan moms have figured out a way to cut the long lines at Disney World — by hiring disabled people to pose as family members so they and their kids can jump to the front, The Post has learned.
The "black-market Disney guides" run $130 an hour, or $1,040 for an eight-hour day.
"My daughter waited one minute to get on 'It's a Small World' — the other kids had to wait 2 1/2 hours," crowed one mom, who hired a disabled guide through Dream Tours Florida.
"You can't go to Disney without a tour concierge,'' she sniffed. "This is how the 1 percent does Disney."
The woman said she hired a Dream Tours guide to escort her, her husband and their 1-year-old son and 5-year-old daughter through the park in a motorized scooter with a "handicapped" sign on it. The group was sent straight to an auxiliary entrance at the front of each attraction.<<
Here's a video on the same subject:
Related Posts:
« The Countdown To The Return Of '24′ Begins! Man Uses Drone To View Neighbor's Activities »