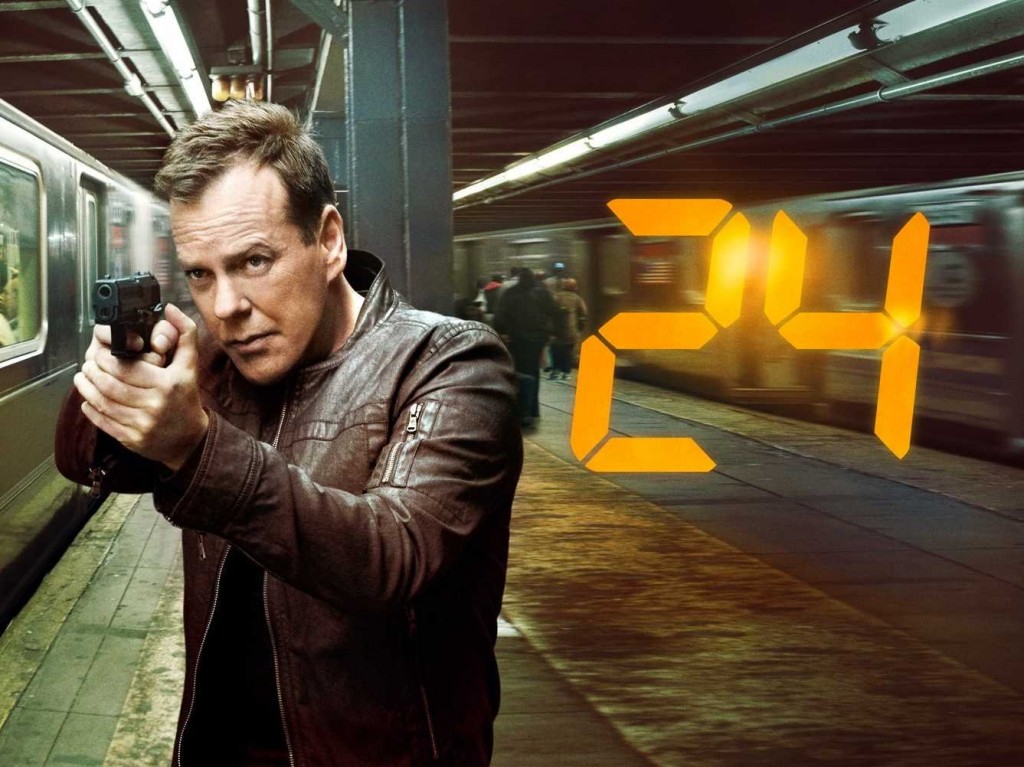 I always loved 24, and I'm happy to hear it'll be back, even in a limited format.
Here's the news from Christian Toto at brietbart.com:
>>Jack Bauer is back!
I've learned that, after marathon negotiations, Kiefer Sutherland has closed a deal for a new installment of 24 on Fox. With him on board, I hear Fox has greenlighted the real-time drama as a limited series and will announce it during its upfront presentation today. The continuation is a brain child of longtime 24 showrunner Howard Gordon, now executive producer of Showtime's Homeland. His 20th Century Fox TV-based Teakwood Lane will co-produce the new 24 alongside original series producers Imagine TV and 20th TV, with Imagine's Brian Grazer returning as executive producer. This will mark Fox's second event series under the network's push into that arena, joining the just-greenlighted M. Night Shyamalan's Wayward Pines starring Matt Dillon.
CAA-repped Sutherland most recently starred on the Fox/20th TV drama Touch. The original 24 was created by Joel Surnow and Bob Cochran, who executive produced with Gordon, Grazer, Sutherland, Evan Katz and Tony Krantz. At the 2006 Emmys, the show won five awards, including best drama series and best actor in a drama series for Sutherland.<<
To jog your memory, here's how the show normally opened:
Related Posts:
« Networks Accepting Lowest Average TV Ad Rate Hikes In Three Years Moving To The Front Of The Line At Disney »