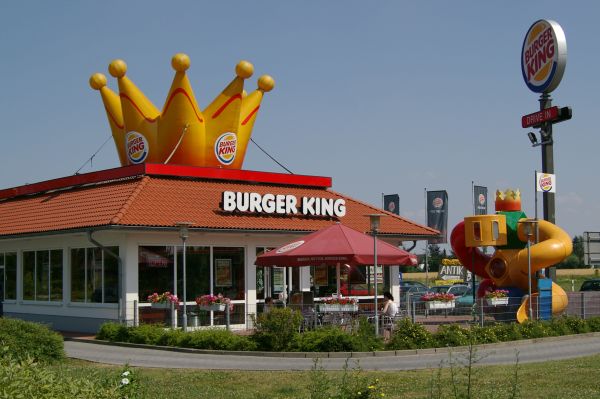 Sorry I've been busy the last week or so. There's been a lot going on in my life, and posting here just didn't happen.
I'm fascinated by the changes in the business world these days given the terrible economy. Here's one interesting development, as noted by USAToday.com:
>>Burger King, the No. 2 burger chain, has quietly begun testing home delivery of its burgers, fries and other sandwiches since fall at four of its restaurants in the greater Washington, D.C., area, with an eye on expanding beyond that.
Should home delivery catch on for the burger giants — as it has for the pizza kingpins — it could be an industry changer. But it runs counter to long-held consumer perception that fast-food burgers and fries travel poorly — and don't warm up well in the microwave. It also would require millions of hungry folks to change their at-home eating habits. "There are some real food-quality issues here," says Ron Paul, president of research firm Technomic. "But there's no question that consumer expectation for having things delivered has risen."
In some markets, Amazon can deliver books the same day they're ordered. Groceries are increasingly being delivered. And retail giants, including Sears and Target, even offered home delivery of fresh-cut Christmas trees.
In an electronic age of instant everything — when millions of consumers expect to get what they want at the click of a button — the logic may seem sound. But what about those soggy fries and limp burgers that folks fear go hand-in-hand with home delivery?
Well, Burger King has developed a "proprietary thermal packaging technology," says Jonathan Fitzpatrick, chief brand and operations officer for Burger King, "which ensures the Whopper is delivered hot and fresh, and the french fries are delivered hot and crispy."
There's a $2 delivery fee. And depending on the store (three in Maryland and one in Virginia), minimum orders vary from $8 to $10.
The stores try to deliver within 30 minutes of the time a phone or online order is received. Delivery customers must live within a 10-minute drive of the store. All soft-drink orders are in bottles. And breakfast items are not delivered. Delivery times are 11 a.m. to 10 p.m.
McDonald's has two restaurants in Manhattan that offer delivery only to businesses. But there are no plans to expand the service, spokeswoman Ashlee Yingling says.
And Domino's, whose business is 70% delivery, is watching — with a smile. "We wish them luck," spokesman Tim McIntyre says. "There is a reason that not all pizza places deliver: It isn't easy."<<
Before long you'll get most of your meals prepared by someone else delivered! That's what "Have it your way" will mean!
Here's one of Burger King's commercials, this one about Toy Story:
Related Posts:
« Christmas Trees Being Set On Fire Duo Attacks Car With Flaming Tampons »