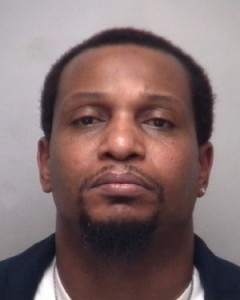 The bad economy keeps making people do more and more desperate things, seems like.
Take this interesting story, for example, from the CBS station website in Charlotte:
>>SALISBURY, N.C. (CBS Charlotte) – Shrimp, rib-eye steak, baby back ribs and smoked turkey. One Salisbury man celebrated his 45th birthday by trying to stuff all of it — almost $300 worth of food — down his pants.
Ronald Broadway, 45, was arrested Thursday night in the parking lot of his local Food Lion supermarket, packed with enough meats and fish intended for a birthday and holiday celebration, police said.
While in the store on Thursday night, Broadway was spotted by a Food Lion employee, who had caught Broadway sticking the food down sweatpants he wore under his jeans, Salisbury Police Capt. Sheila Lingle told CBS Charlotte. Broadway had allegedly duct taped the sweat pants around his ankles to keep the food from falling out.
The employee would notify the manager, causing the manager to follow Broadway has he exited the store. While walking to his car, police noticed food dropping from his pants, which Broadway allegedly kicked underneath cars. As police detained Broadway, they began to pat him down and discovered that food coming from the fly section of his jeans. Coming from his fly were eight bags of shrimp, eight rib-eye steaks, a package of smoked turkey and an undisclosed number of baby back ribs. Lingle said the food items were valued at $283. Police also found a fuel cleaner in Broadway's pants.
"The officer had asked why he had sweat pants taped inside his jeans and he said it was cold outside," Lingle said. "It was around 63 outside."
He has been charged with shoplifting. Broadway remains in Rowan County Jail on $3,000 bond. Lingle said Broadway is scheduled to appear in court on Jan. 9, 2012.<<
Here's a video about Santa Claus stopping a shoplifter:
Related Posts: