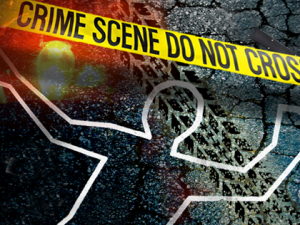 I've been sick with a serious cold/flu/whatever that has been making the rounds where I work. I did get some reading done, but not much else.
Of course, I thought I had it bad until I read the following news story:
>>Police Look For Two Hit And Run Drivers Who Hit Same Man
PHILADELPHIA (CBS) – Philadelphia Police accident investigators say they are looking for not one, but two hit and run drivers involved in a pre-dawn pedestrian fatality in the city's Torresdale section.
Accident investigators say the victim, classified as John Doe,  is believed to be about 25 years-old. He carried no identification. Detectives say the incident happened just before 4 a.m. Monday morning in the 85-hundred block of Frankford Avenue near Benson Street.
Two women were walking along the street when they spotted an injured man in the street. He told the women, as they approached him, he was injured and had been struck by a car that sped off. At that point, a driver, who was apparently traveling fairly fast, failed to see the victim. The women spotted the approaching car and moved to the sidewalk but the car ran over the man and fled the scene.
The women called police and the injured man was rushed to Aria Hospital's Torresdale division where he was pronounced dead. Police have no description on the first striking car but the second car is said to be silver or gray in color with possible front end damage.<<
What the person was doing on the city streets at 4 in the morning, of course, baffles me.
Anyway, I'm feeling better and hoping to get back to my new comics podcast very soon. I'll post something about it here as soon as it is ready for listeners!
Until then, here's a song I thought a lot about while I wasn't feeling well:
Related Posts:
« Even More About Where We Are Today Using Lasers As Weapons »