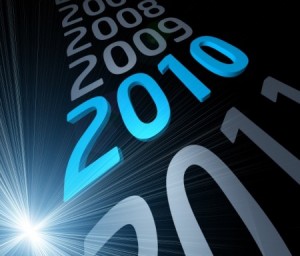 Okay, Christmas has come and gone–I had a good one, thank you! We have less than a week left of 2010 and before New Year's Day ushering in 2011. So, what is this time of year called?
I like to refer to it as "Tween" Week, the time "between" Christmas and New Year's. Of course, I still play holiday music and enjoy Christmas information and other activities.
Because it was a "Christmas Weekend" here in the DC area, a lot of the radio stations that switched to holiday music played it through Sunday as well as Saturday, Christmas day. I really appreciated that. For me, I won't stop thinking about Christmas until we're firmly into January. In fact, my Mom used to leave the tree up until Presidents' Day in February, so I'm used to a long holiday season.
When my Mom was still alive, I always took this week off from work to spend time with her up in Pennsylvania. But since her passing, I've found it better if I get out into the flow of life, including work and other activities rather than sitting around my place. I'll work three days this week, then enjoy New Year's Eve with friends.
In fact, a few years back, I learned an important lesson. It's easy to wait for things to happen. However, it's best to let friends know if you would like to get together. That's how the New Year's Eve group began–an all-call was sent out to friends, and one of them graciously offered to host the party.
Of course, "party" for me means friends getting together and talking. During the first party, we watched sci-fi videos before the ball dropped at midnight. Last year, we played the Star Trek version of the Scene It game and enjoyed ourselves a lot then as well. We're likely to do all of the above this Friday night.
Previously, I'd always assumed that everyone else already had plans for New Year's Eve. When others wanted to get together that night, I was frankly happily surprised. So now, I tend to see if anyone else wants to gather for a holiday. I unsuccessfully tried to get people together for Christmas day this year, but you never know–maybe next year!
Instead, my brother and I spent a lot of time in the movie theaters this holiday weekend. We saw Tron: Legacy and the latest (and slowest) in the Harry Potter movie franchise. I liked Tron a lot more than Potter, but I'd read the book. And I'd also read the comics prequel to Tron, and that helped me understand what was going on a lot more.
So, "Tween" Week is upon us, the time for bidding 2010 farewell. We'll see a lot of "best of" and "worst of" 2010 lists in the days ahead.
I like Barry Manilow's song "It's Just Another New Year's Eve," so check out the video below:
Related Posts: