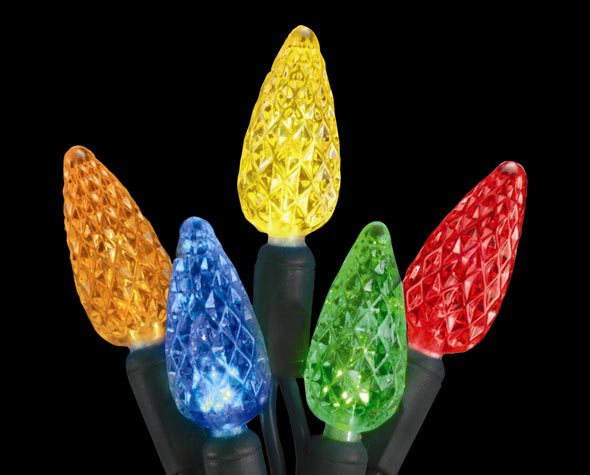 The holiday is fast approaching, and I notice some interesting thoughts bouncing around inside my mind.
Why does Christmas have to end in the U.S. at 12:01 a.m. on December 26? It's like a switch is thrown, and the whole season abruptly halts! No more music, no more decorations, no more holiday! I'd prefer that we ease out of it instead of throwing a switch and turning off Christmas. Personally, I keep playing holiday music until I'm well into the New Year. That's why I collect a lot of music—to keep me happy for weeks to come!
For all our talk about "diversity," this is the season when we hear the most variety on our radios. We hear music from every era and every cultural group on the local music stations. I understand that advertisers feel the need to focus in on certain demographics and cater to them, but it is so nice to hear everything from choral groups to pop to swing and more in November and December.
It's great when Christmas falls on a Friday, Saturday, Sunday or Monday. In order to give employees time off for that holiday, many businesses take off on the Friday before or the Monday after the big day. That gives people a three-day weekend, and given how iffy the weather can be this time of year, that comes in handy!
In my opinion, for what little it's worth, I think Christmas Eve should also be a holiday. It would be great to be able to always do it like we're doing it this year—a lot more relaxed pace because we have more time to get things done. When I finished my last errand this afternoon before work, I was very relieved. Now I can enjoy the holiday more. Can we get one more holiday in a year, Christmas Eve, please?
As much as I used to love Christmas cards, I rarely give or send any these days. I used to send out hundreds of them, but I began to notice that I'd only get a fraction of them in return. So then I started sending cards to those who had sent me them the year before, and the return on that was also about ten percent. Finally, I've landed on the policy of returning cards to those who send them to me first, which usually is very, very few. Sure saves me money each holiday season!
Here's another holiday favorite song of mine, "Grown-Up Christmas List" by Natalie Cole:
/p>
Related Posts:
« Christmas: I Remember Christmas Some Great Holiday Songs – Conclusion »