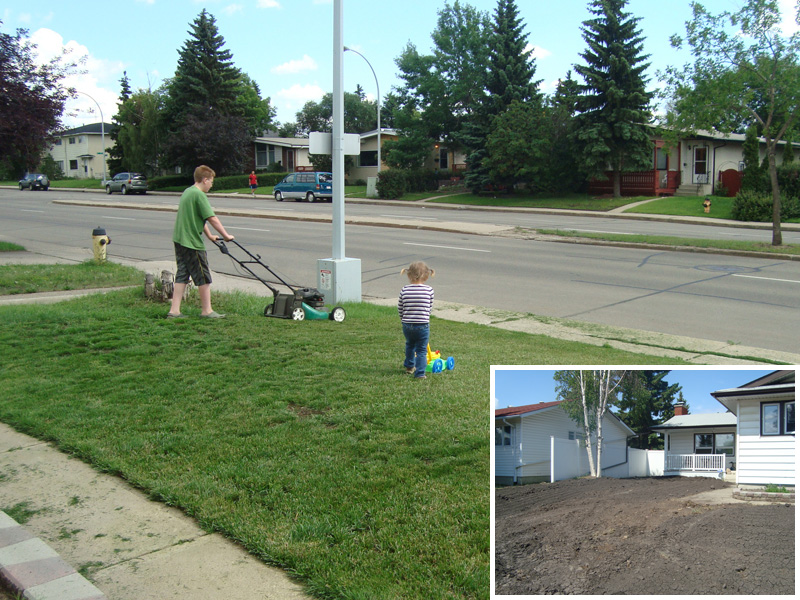 What's that? A woman's lawn was stolen?
Yes, that's what happened, and here's the story from edmontonjournal.com:
>>Did you hear the one about the stolen front lawn?
EDMONTON — Denise Thompson had a beautiful front lawn, thick and green. It was where her four children and two dogs played, and where she drank coffee on sunny mornings.
Then someone stole it. They didn't even leave a note.
"Now my place looks like I'm a farmer who just plowed and is ready to put their seeds down," she said Monday.