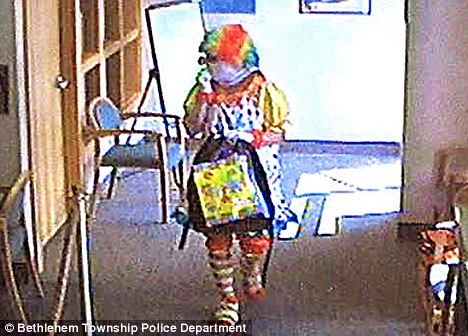 The economy continues to spiral downward, and people are getting more and more desperate. Here's a good case of that where a Philadelphia area woman dressed as a clown robbed a bank.
>>With her polka-dot clown suit, rainbow wig, red nose and candy-cane socks, Carolyn Williams looked quite a picture when she strode into a KNBT Bank last August.
But it was no laughing matter when she told tellers at the bank in Bethlehem Township, Pennsylvania, that she had a bomb before making off with more than $7,000.