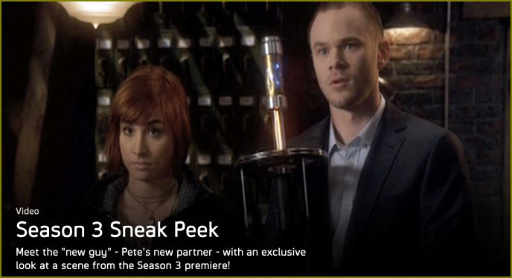 I'm a big fan of the Syfy program Warehouse 13, which is about a secret government organization (aren't they all?) that retrieves artifacts with special powers and stores them in a building in the Midwest.
It's the most popular program on the network, and it usually airs during the summer months (except for a holiday special in December). It's fun, it's fanciful and it's got great characters.
There's a new character arriving named Steve Jinx, played by Aaron Ashmore. Viewers might remember him as Jimmy Olsen in the recent Smallville show. A lot of fuss is being made that the new guy is gay, but that's not important at all to me.