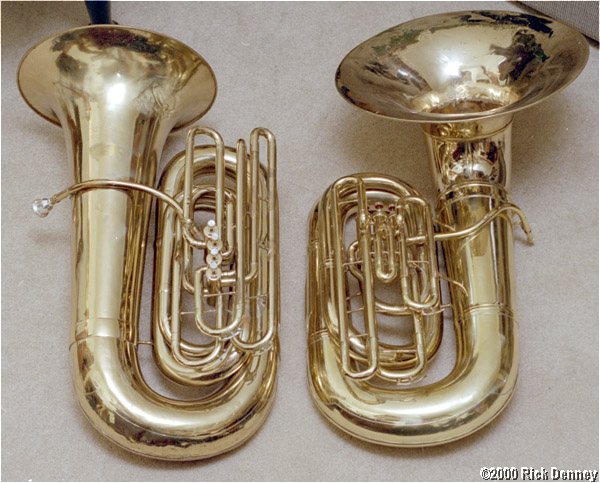 I'd heard of people stealing copper to sell, but tubas?
Here's the story from the CBS website in Los Angeles:
>>LOS ANGELES (CBS) — Officials say a rash of recent burglaries has left them searching for tuba thieves.
South Gate High School music teacher Ruben Gonzalez Jr. told the Los Angeles Times that thieves broke into his band room and took only tubas. Losses included an upright concert tuba and a silver sousaphone — or marching-band tuba — worth a combined $13,000.
Several weeks earlier, thieves stole eight sousaphones from Compton's Centennial High School.
Last week, someone stole Huntington Park High School's only tuba. The other instrument was stolen earlier in the year.