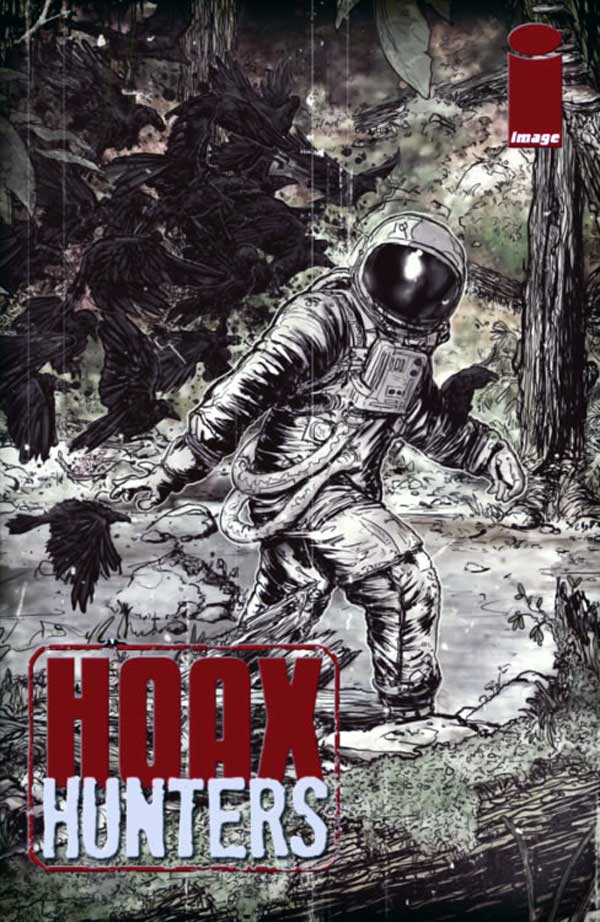 I'm a big fan of Hoax Hunters, a great Image comic that's described this way: "Cryptids. Aliens. Monsters. All the world's bizarre secrets–what if they were real? Their existence would be debunked by a reality TV show! HOAX HUNTERS is that show, publicly disproving all variety of lore. But their real goal is the opposite: as the world's dark corners surface, the HOAX HUNTERS cover them up. They demonstrate that the truth isn't out there."
I wrote a preview of the number zero issue here, and the first issue at this location. You can check out their website as well! I interviewed creator Michael Moreci during the 42nd episode of my weekly Wayne's Comics podcast, which you can find at this link. Also, USA Today covered the book, and you can read that article on their site.
Mr. Moreci has made available the cover (you see that above) and the first five pages (available below) for the second issue, which will hit local comics shops on Wednesday, August 8. Here's the book's description: "'DIE OFF ANOTHER DAY,' Part Two; Danger awaits the Hoax Hunters at the mysterious carnival – a roaming band of cryptids with an agenda all their own. An old foe emerges, wielding a power the likes of which the Hoax Hunters have never seen. Not to mention an enormous, hideous monster."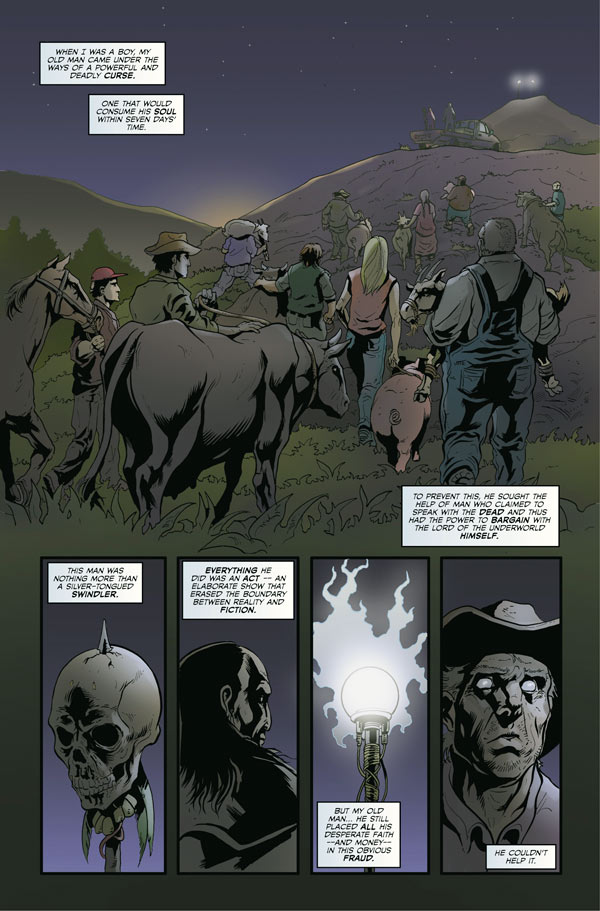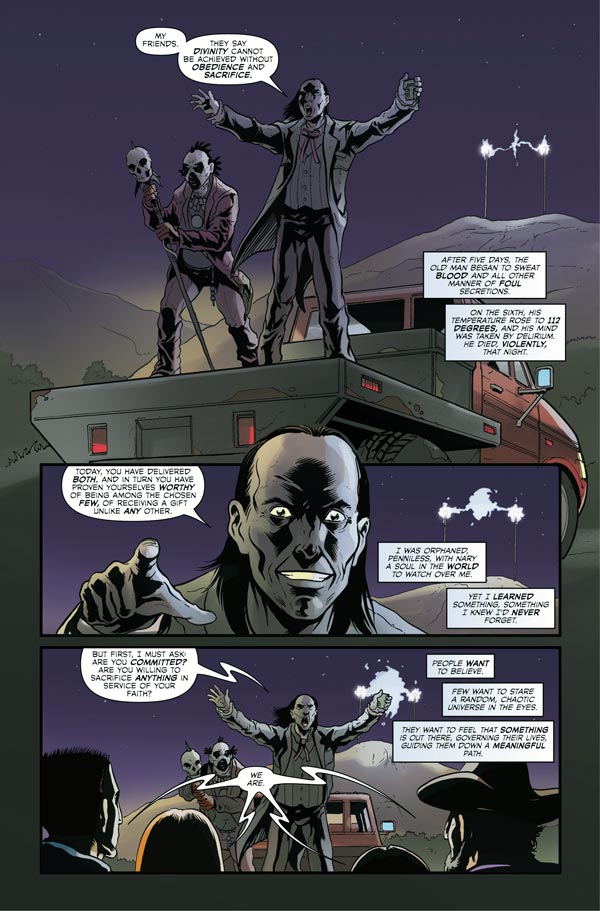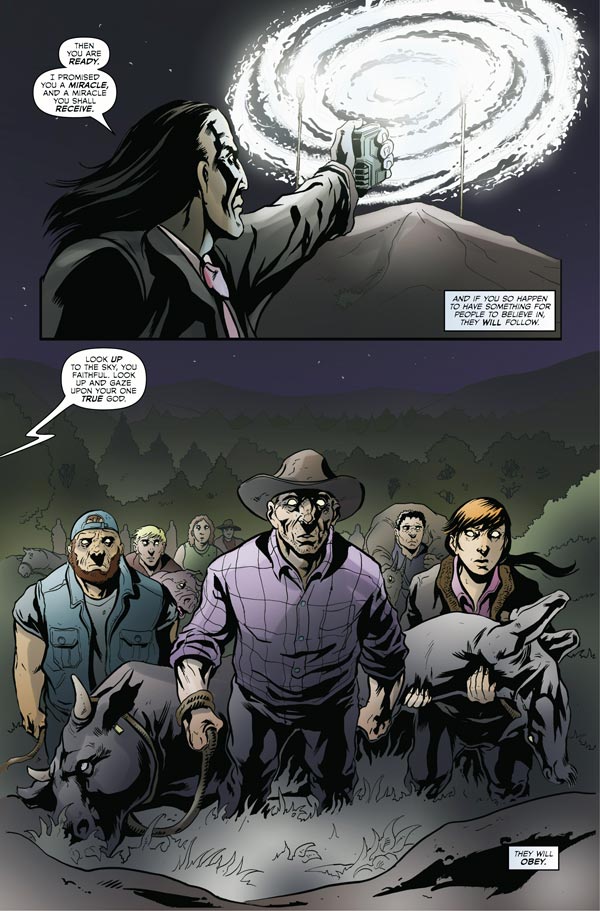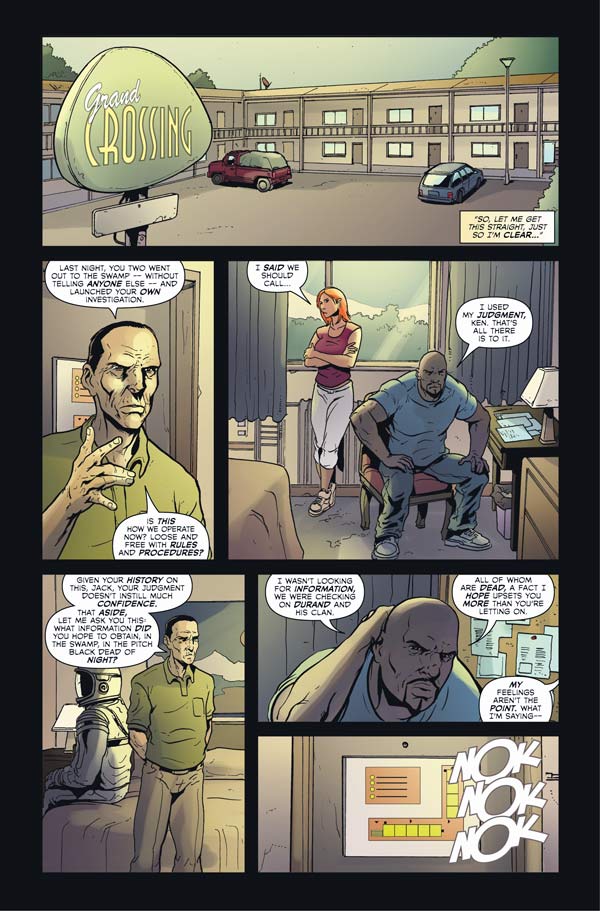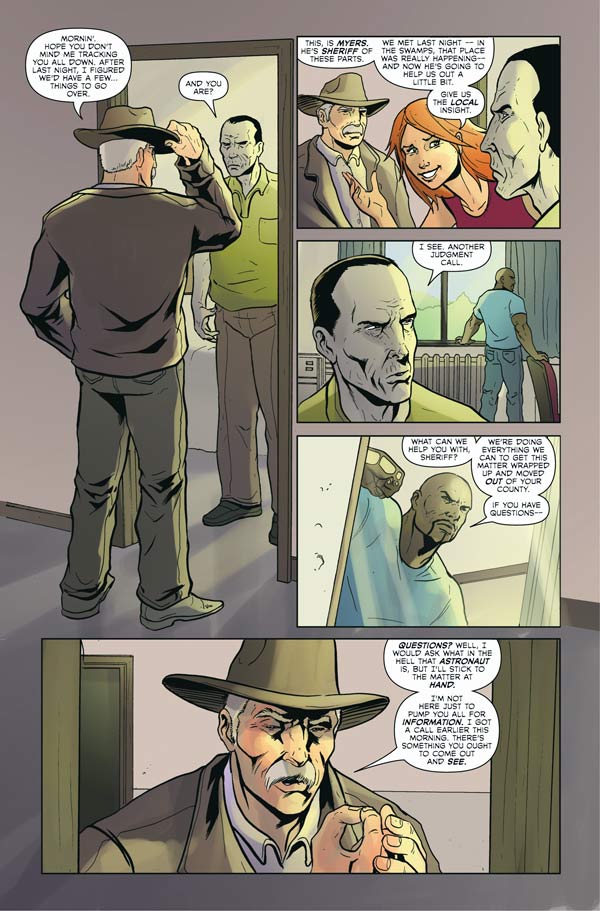 If you haven't picked up issues zero and one, let your local store know so they can get them for you! This series, with strong art from Steve Seeley, began as a back-up in Hack/Slash and will keep you intrigued and fascinated from the first panel until the last! Don't miss it!
Have you tuned in to the latest episode of the Wayne's Comics podcast yet? To listen in, just go to waynescomicspodcast.com!
Follow Me On Twitter @WaynesComics
Join Me On Facebook At: www.facebook.com/WaynesComics
Related Posts:
« Movie Review: 'The Dark Knight Rises' My Columns/Podcasts Are Now At WordoftheNerdOnline.com! »