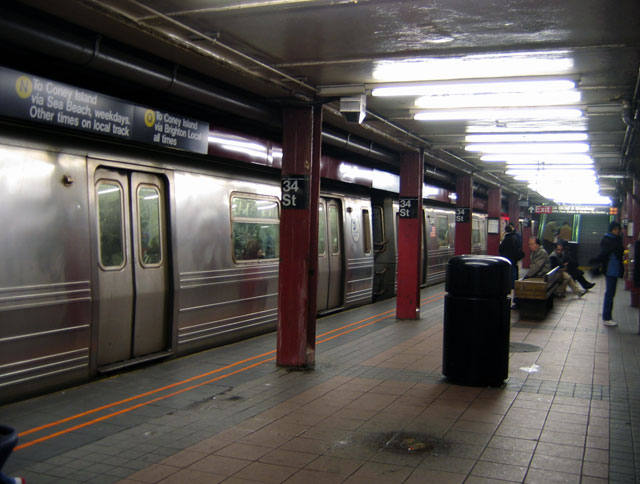 When I went to the New York City Comic-Con late last year, I found the subway somewhat difficult to use. The voice overhead was muffled, the stations were not clearly marked, and it was tough to find someone working for the system to answer questions. Interestingly enough, people who rode the subway were very helpful, which went against the stereotype of folks you find in NYC.
Well, I was intrigued when I came across the following story from the AP:
>>Four men have died in New York's subway in less than 24 hours.
Police say the mishaps — all on Saturday — are unrelated.
The first victim was found unconscious at about 2 a.m. in Queens' Elmhurst Avenue station at Broadway, on the R line. Police say he may have fallen down the stairs. He reportedly was in his 60s.
At about 8 a.m. Saturday in Manhattan, a man in his 20s was struck by an L train at West 14th Street and Third Avenue.
Another man also was hit by an L train on the same line on Saturday evening.
The fourth fatality was reported in Brooklyn, when a man's body was removed from the tunnel near the Nostrand station on Saturday afternoon.
The victims' identities were not released.<<
Here's an interesting video about subway etiquette:
Related Posts:
« A Victory For The Internet Or Not? Postal Service To Cut 260,000 Jobs »