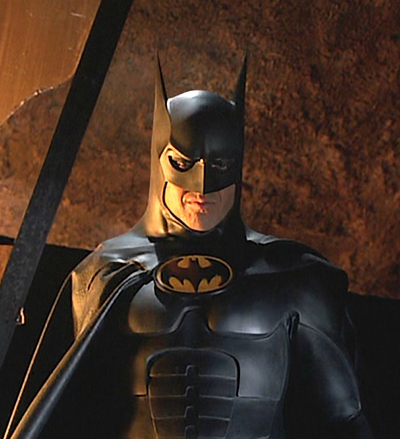 As a long-time Batman fan, it does this heart good to see The Dark Knight doing well. His comics are selling, his movies draw big crowds … and he gets to participate in great stories!
Michael Keaton, who played Batman for a time, ought to know what makes the character tick. And he had some interesting things to say about Christopher Nolan, the man who helped return Batman to his rightful place and also has the number one movie at the theaters this week, Inception.
Here's the article from Access Hollywood:
>>LOS ANGELES, Calif. –
A former Batman has some high praise for the franchise's current director.
"He's unbelievably great," Michael Keaton told Access Hollywood of Christopher Nolan, director of Batman Begins and The Dark Knight. "He's the one who got it … he got it and he took it to a whole other level."
The star, who sat down on Saturday with Access at the junket for this summer's The Other Guys, in which he'll join funnymen Will Ferrell and Mark Wahlberg, said he appreciated the franchise's current darker tone.
"That general direction was always where I thought that character and the story could go," Michael, who starred in Tim Burton's Batman and Batman Returns, said. "He just did it brilliantly… That Heath Ledger performance [in The Dark Knight] is unbelievable."<<
I have to agree with Keaton–Nolan is proving he's a high-power Hollywood talent, and Batman is lucky to have him on the team!
Here's an interview with Christopher Nolan about Batman and The Dark Knight:
Related Posts: