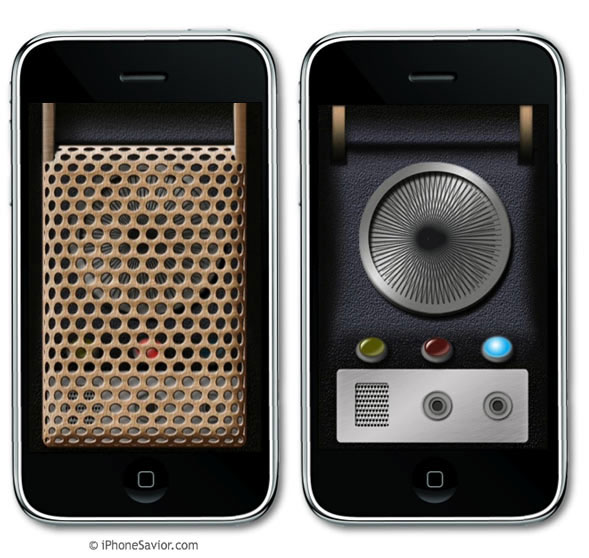 Don't have enough Star Trek apps (applications) for your iPhone? Well, iTunes has just the answer—the new Star Trek Original Series Communicator is officially available for you to buy and download, according to iPhone Savior.
It was about a year ago that the unofficial Star Radio Communicator app was pulled from the App Store by a cease and desist letter that cited copyright infringement by CBS. This time, however, the app is back for good.
The site talked with David Daves and Anton Angokhin, who created the original application back in February of 2009.
"In Star Trek, the good guys always win," Daves said. "CBS gave us the opportunity to come out on top with this app." "We're so freakin' happy to get it done." Anton added.
Daves is an assistant high school principal in Denver, Colorado, and Angokhin works as a video producer for his own company, Denver HighDef.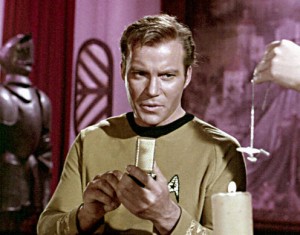 "When I was a kid I had my family room set up like the bridge of the U.S.S. Enterprise," said Daves, "I put out this big tulip Saarimen chair that looked like the ones used on Star Trek. We would set the TV on static and then turn the brightness down, it looked like the viewfinder of the Enterprise."
The newly reimagined Star Trek: Original Series Communicator sells for only $1.99 in the States, and is packed full of things Star Trek fans are certain to drool over. In addition to a hidden, functional dialing pad that accesses the iPhone's address book to make calls, the app includes several sound bites featuring Captain Kirk, one says; "Two to beam up, Scotty." The voices of Mr. Spock and "Bones" McCoy, are also included along with Kirk reciting the opening lines from the television show, "Space … the final frontier."
You'll hear the authentic chirping sound. When you tap the spinning dial, then close the communicator lid, a signature Star Trek hailing signal begins after a five-second delay. The hailing sound continues until the cover is reopened.
"Develop something you really believe in and once you've got that, don't quit." said Daves. "CBS stuck with us and gave us a chance to make this happen. We've already pitched them on doing other official Star Trek apps."
Here's a brief video showing how the application works:
Related Posts:
« 'Wouldn't You Give Your Hand To A Friend?' Stupid Criminals 1: Paying Bail With Counterfeit Bills »