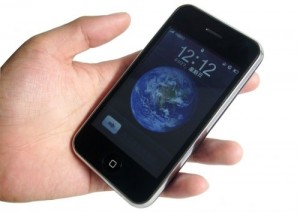 Yesterday, Monday, was the day the new 4.0 operating system was available for those of us with the 3G iPhones. Sure enough, it was there, and I downloaded and installed it.
I'm still figuring out just what features I like and don't like. Already I enjoy putting apps in folders so I can add more apps. All apps need to beware because I am going to be after you now!
Here's an interesting article about the drop from informationweek.com:
iPhone OS 4 Drops Monday
Firmware upgrade for Apple's smartphone offers more than 100 performance and security updates.
By Paul McDougall, Information Week
June 21, 2010 09:10 AM
Apple on Monday was set to release the latest firmware update for its iPhone and iPod Touch multimedia devices. iPhone OS 4, as the software is called, features a number of enhancements that are mostly aimed at making the devices more user friendly.
"We're delivering over 100 new features, including multitasking, folders, a unified inbox, deeper enterprise support, and an iPhone version of our iBooks reader and online iBookstore," said Apple CEO Steve Jobs, in a recent statement.
Many of the new features, such as multitasking, are designed to work with the new iPhone 4, which goes on sale in the U.S. on Thursday. The feature lets users engage in a number of tasks or activities simultaneously. For instance, they could listen to a Pandora music stream while using other third-party apps.
iOS 4 also eases application organization through a feature that lets users create new folders simply by dragging one app icon on top of another of the same category, such as Games.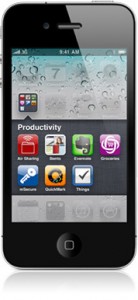 E-mail display has also been improved, as iPhone OS 4 offers a unified inbox that pulls together messages from all of a user's e-mail accounts. "With just a few taps, users can quickly switch between inboxes to see messages from any single account," according to Apple.
iPhone OS 4 also supports Apple's new iAd mobile advertising platform, which lets publishers embed ads within their applications. Unlike with previous iPhone ads, users don't have to leave the app to interact with the ad.
For IT administrators, Apple's new firmware offers features that are designed to make it easier to bring iPhones into compliance with corporate security and compatibility policies. The new Mobile Device Management service can be added to networked servers "to wirelessly configure, query, and even wipe or lock managed iPhones," Apple states.
All told, iOS 4 offers more than 100 new features or enhancements. It can be downloaded starting Monday at 10:00 a.m. Pacific time from Apple's Web site or iTunes store. Apple said it plans to release a version of the software for the iPad tablet computer in the fall.<<
So glad I was able to download this interesting upgrade.
However, I had pretty much put the iPad on the back burner because when I saw it live, I felt it was way too small.  Then a co-worker showed me his and all the cool things he could do with, and the iPad is back up to the top of my "Wish List." Now if only my "Money List" will accommodate that!  Not likely!
Want to learn what the 4.0 OS is like?  Check out the video below.  Be warned–it starts with some odd sound effects before you get to the video.
Related Posts:
« Baseball Player Hits Homer For His Father In First At Bat Since His Dad Passed Away You Don't Have To Be Naked To Be Crazy, But Apparently Sometimes It Helps »