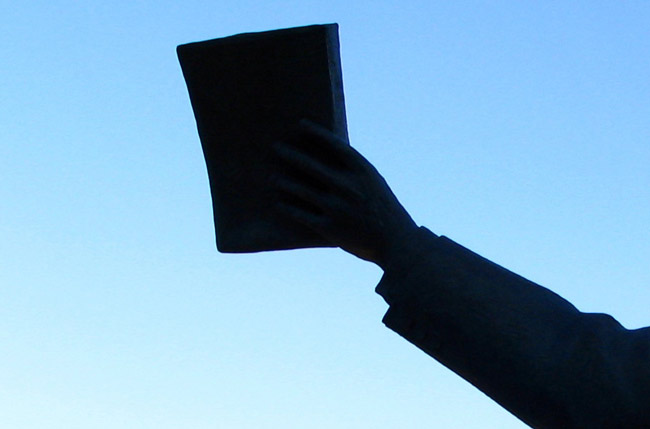 I've heard of "Bible thumpers," but this is ridiculous! Here's the story from the UPI:
>>Woman accused of using Bible as a weapon
KINGS MOUNTAIN, N.C. (UPI) — Police in North Carolina said they arrested a woman whose alleged Bible-thumping left a woman with bruises and abrasions.
The arrest report said Evelyn Mills Moore, 57, of Kings Mountain struck the other woman "numerous times about her body with a closed fist and striking her with a Bible about her left arm," the Gaston Gazette reported Tuesday.
The alleged victim was left with bruises and abrasions to her head, face and arms after the Saturday incident, police said. View full article »